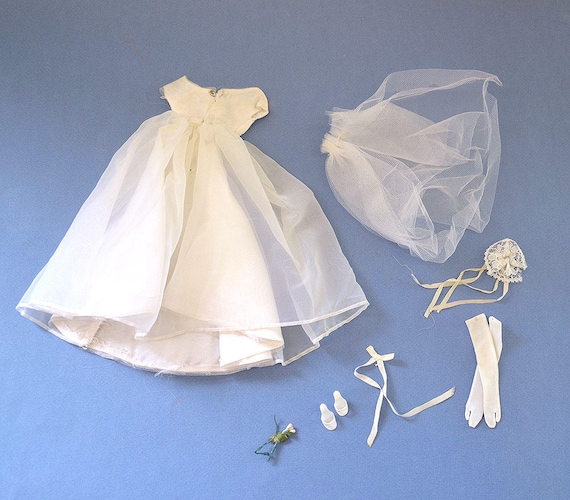 Hunca Munca hung by the hem of the wedding dress, caught on a nail on the dollhouse window ledge.
She swayed to and fro, yelping, wildly waving her paws in distress. She could hear a car (humans!) in the driveway outside.
"Tom Thumb! Help me! Help me!" she screamed.
Her husband, Tom Thumb, stared at her helplessly. He was carrying a miniature telephone, that he lifted from the dollhouse's library. He dropped it immediately.
Tom Thumb, a mouse, didn't quite know how to help his wife, also a mouse. The humans were outside. The door would creak open at any moment.
He flung himself onto the table where the dollhouse was set, missing Hunca Munca by a fraction of an inch.
The door creaked open. Heart pumping, Tom Thumb jumped again, this time grasping Hunca Munca's paw. He yanked her down, ripping the wedding dress, which had once been worn by Barbie (the doll) and packed away in tissues in the dollhouse attic. Hunca Munca hadn't been able to resist trying on the dress.
The two looked briefly at the shredded lace still on the nail. Hunca Munca winced looking at the ripped dress train.
"We need to run!"
The two ran as if a huskie were chasing them. They scampered as if a siamese cat were hot on their trail, a housewife with a broom was beating them down, eager to flush them down a toilet.
Tripping over the dress, Hunca Munca gripped Tom Thumb's paw as if her life depended on it, well, because it kind of did.
The two raced to their hole underneath the kitchen cabinet. Just in the nick of time as they hear the commotion of humans returning from church.
"Mommy, look at what happened to Barbie's dress!" could be heard above the din.
And, "Sally, it must have been a mouse. Remind me to buy a trap the next time I'm at the hardware store next week."
….to be continued soon.